Welcome to Queenstown Holiday Homes
Quality Queenstown holiday homes and apartments.
Your Home Away from Home
We have a select range of holiday accommodation to suit your every requirement.
A Personalised Service
Our personlised service caters to your your needs. Show up, relax and enjoy.
Welcome to Queenstown
Holiday Homes
Queenstown Holiday Homes has a wide selection of personally selected holiday homes in Queenstown, perfect for a winter ski holiday or summer vacation. Whether is it an apartment or a holiday home that you require for your visit to the Queenstown Lakes area. Queenstown Holiday Homes has a great selection to choose from.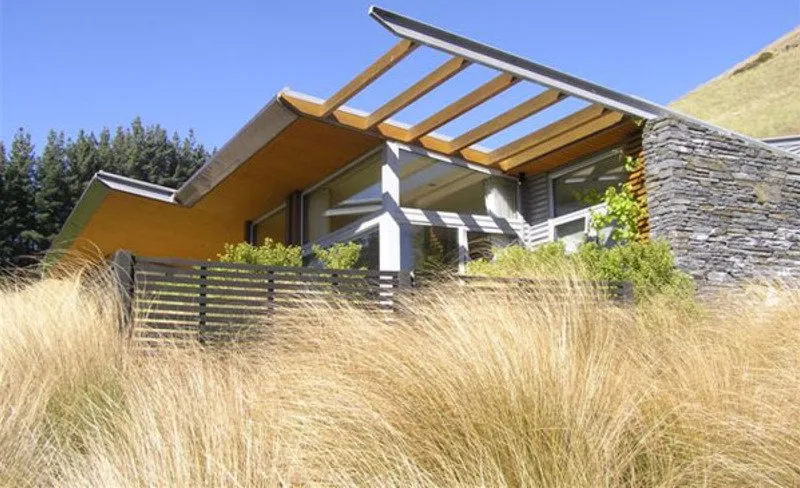 Known as the jewel of New Zealand, Queenstown has something to offer for everyone.
Autumn
Come visit in Autumn and you will be blown away with the stunning autumn colours – a must is a visit to Arrowtown where you experience the beautiful colours on the Arrowtown hill and walkways.
Winter
Queenstown is the perfect destination for your winter ski holiday. Three ski fields to choose from within 2 hours drive. Queenstown Holiday Homes has a great choice for homes and apartments for families and friends to share their memorable winter ski holidays.
Spring
Join us here in Spring for a golfing holiday or a spring walk or some sunny spring skiing. You will love the light and colour and this time of year.
View our complete selection of quality
Queenstown Holiday Homes and Apartments.
Great view and really nice property
Great view and really nice property. Overall very happy with our …
ADRIAN
Earnslaw 1
Wow! Photos don't do justic to this stunnig place. We were so impressed by the window views! I saw a brilliant rainbow over the pristine lake and even heavy snowfall, all while relaxing on the couch after busy days exploring. Incredible. The house was tidy, sizeable and very comfortable/cosy with the instant fireplace and heated …
Adele
Queenstown Remarkable Lake & Mountain views
Great views from this modern , clean and furnished house. Good central location. Thanks we enjoyed our …
Alan
Chambers Penthouse
Perfect location. Perfect place. It is now our #1 preferred accommodation in …
Alana
Queenstown Lake and Mountain Vistas
Beautiful House! You will love it as we did. Enjoy your …
ALEXANDER
Vista del Lago
Great place to stay. feel like you are at home with everything you …
AMY
Queenstown Remarkable Lake & Mountain views
Beautiful home with stunning views. Perfect place for our large family to stay as we …
Amy
Earnslaw 1
Can't say enough good things about this place. If you want "the view" with stylish comfort,then stay here. Would could easily have moved in. Loved,loved,loved! Walking distance to …
ANDREA
Earnslaw 1
The view is worth every …
ANDREW
Catalina 3
When people comment on the view from this apartment, it is hard to believe just how amazing is is in reality. The apartment is luxurious, comfortable and stylish. Pauling responds immediately to every message and I couldn't recommend a stay in the apartment more highly! You see Queenstown at its best and in …
ANNE
Lake St
Amazing location. Steep hill walk back from town makes for guilt free indulgence with there. Home is warm, comfortable, has all you need, would definitely love to stay …
ANNE-MAREE
Earnslaw 1
Great accommodation,fantastic views and very comfortable. Close to the city center and well proportioned rooms and bathrooms. Pauline responded very timely and …
ANTONIO
Earnslaw View 3
Great place to stay in Queenstown. Very clean, modern and a short walk into …
ASH
Chambers Penthouse
A beautiful house with a magnificent …
BARNEY
Lake St
The apartment is exactly as described on the page and everything is there. It is literally within walking distance to the town. We have four kids and everyone of us enjoyed our …
BEN
Kent St
We had a great stay at this property, and Pauline was always available if we had any questions, Would definitely come …
BRAD
Catalina 3
If you are looking at this apartment as an options, book your stay right now! This apartment offers incredible 3 bedroom accommodation with amazing views. And the sunsets – almost unbelievable. The apartment is located on a hill above Queenstown. Really fast to walk down into town. Everything you could possibly need for your stay …
BRENT
Earnslaw 1
Amazing space with excellent views of the lake and mountains. Comfortable house that was great for our group of …
BRIAN
Hensman Heights
Fabulous house for a group. Very spacious. Amazing views and great location. Would definitely …
BRIDGET
Vista del Lago
Great house. 5 …
CAL
Earnslaw View 3
Thanks for a great stay at Earnslaw View 3. Was a fantastic apartment and we loved everything in …
COURTENAY
Earnslaw View 3
The location is perfect for us, it is in a quiet neighbourhood, not within the busy city centre for a relaxing and quiet stay. City centre is very accessible by car though. The view from the balcony is stunning. The house iw beautiful with adequate amenities for a family. Pauline was very accommodating and …
CY
Kent St
Fantastic place to stay for a few days in Queenstown. 10 minute walk to the main part of town, not really that hilly. The apartment was extremely clean and very well presented. All correspondence from Pauline was accurate and timely. Overall a very pleasant …
DAVID
Kent St
Great spot overlooking all the action. Plenty of …
DAVID
Catalina 3
One of the most amazing views of Queenstown. Great location, everything very accessible. Safe and secure. Place is beautifully furnished and more than comfort for six adults. Bonus having 3 …
DEINIKA
Chambers Penthouse
Absolutley loved the view and the proximity to town centre. The place was elegantly appointed and was the perfect vacation getaway. I'd come back in a heartbeat. For travellers seeking extreme peace and quiet or those that are light sleepers – there is some night time noise from the nearby bars (although we were not …
ELENA
Earnslaw View 3
An awesome apartment. It is very clean and quiet. The views are stunning and the pantry is stocked with some basic cooking …
FIONA
Earnslaw View 3
What an amazing view to walk in to. It was perfect for the 6 of us staying here with a short walk to town. There was plenty of heating and blankets available to get away from the cold. A great place to stay in …
GEORGIA
Earnslaw View 3
 Beautiful view to wake up every day. The place was nice and clean with everything you need for a short stay. Pauling was great in responding to any queries. Thank you Pauline for letting us stay in your beautiful …
GRACE
Carrick 1
The dining and lounge area has nice lake and mountain views. Amenities are well appointed. The property was spotlessly clean. Very close to town, 10 minutes at …
GRACE
Kent St
Fantastic place , so close to town and an amazing …
GUS
Catalina 3
The apartment was outstanding. All the amenities were great and the view was better in real …
ILANE
Olivers Place
We had an incredible stay at Olivers Place – We spent 10 nights in the beautifully appointed home and will be recommending it to all of our friend. All of the private and share living areas were extremely comfortable, all of the amenities were luxurious. The floor to ceiling glass and panoramic backdrop of Lake …
JAMES
Carrick 1
Great place to stay. A short walk into town and …
JARED
Hensman Heights
Hensman Heights was a fantastic house with awesome views. Location was perfect with only a short 5 min drive to town. Place was spacious for 8 people with a full kitchen and fast wifi. Fireplace a nice touch and in wall speakers a surprise. Check in was smooth with the key left in a locked …
JEFF & REBECCA
Earnslaw View 3
The apartment was very comfortable with plenty of room for our family of five. The decor was modern and amenities were great/ The view was outstanding. It was a great base to explore Queenstown and the surrounding …
JENNY
Lake St
The location is amazing so close to the city. The house is spacious and modern and well …
JESSICA
Earnslaw View 3
Worth the money! We are 2 parents with 4 & 6 year olds staying for our ski trip at Coronet Peak. Everything went so great staying here. It is that view that we fell in love.! Plenty of amenities were provided for our 10 nights stay/ It took us about 20 minutes driving to Coronet …
JIB
Carrick 1
The apartment was very clean, spacious and in a great spot. We had a great stay in Queenstown and it was great to wake up to the lake view every …
JODY
Earnslaw View 3
One of the most beautiful spaces I have ever rented. The view was Remarkable as were the …
JONI
Earnslaw View 3
Pauline was fantastic , she ensured that our arrival was smooth and easy. The property was exactly as described and the views simply …
JOSEPH
Carrick 1
Gorgeous,clean and warm. …
JULIE
Catalina 3
A wonderful apartment – views are spectacular, Attention to detail is superb. Location , walking distance to the shops, Pauline was great getting back to my on any questions, We will definitely come back. Queenstown has been …
KARLIE
Kent St
Kent St is a wonderful apartment – views are spectacular , Attention to detail is superb. Location, walking distance to the shops, Pauline was great getting back to my on any questions, We will definitely come back. Queenstown has been …
KARLIE
Hensman Heights
Loved our stay at Hensman Heights. Great house for a group of people or family with an awesome …
KATE
Queenstown Remarkable Lake & Mountain views
OMG such an amazing place to stay!!! Absolutely enjoyed our stay here,amazing views, clean place and all appliances are top brands. Highly …
KATY
Catalina 3
Excellent views and location. The apartment was extremely clean and very well presented. Highly recommend this …
KAY
Carrick 1
Excellent views and location. The apartment was extremely clean and very well presented. Highly recommend this …
KAY
Carrick 1
We had a great time in Queenstown skiing. The house was perfect and warm for a family of 6 and nice and close to town to …
KIM
Carrick 1
WE had a great time in Queenstown skiing. The house was perfect and warm for a family of 6 and close to town to …
KIM
Chambers Penthouse
Would highly recommend Chambers Apartment to anyone visiting Queenstown. It is centrally located and so convenient to restaurant, shopping and any activity you can imagine in Queenstown. It was clean,comfortable and well-equipped and had a great balcony that was a perfect place to sit in the afternoon sun and enjoy the view of Lake …
LAURIE
Mahana
Lovely large house with full kitchen on the other side of the lake from …
LEAH
Carrick 1
An outstanding apartment with awesome views and great help and communication from Pauline is excellent.Made Queenstown …
LEE
Catalina 3
This place is simply incredible! It's gorgeous and the view is breathtaking. It's completely stocked with everything you will need and the location is awesome. It's just a short walk down the hill to downtown. My favorite of …
LESLIE
Carrick 1
Thoroughly enjoyed our stay over Christmas. Very comfortable place with all the necessary amenities. We made great use of the BBO and outdoor seating area with lovely lake view. The location was perfect. Would stay here …
LYDIA
Hensman Heights
This is very wonderful accommodation for travellers, especially for the family. We can see the beautiful lake panorama just through our windows every day. It is cosy and sweet home and very neat. And the location is good, we can walk with the kids to the Queenstown centre only 20 mins. And Pauline always responds …
MAGGIE
Earnslaw 1
An amazing place to stay. A short walk fromtown. Has awesome views over the lake and mountains. It was clean and tidy. Good heating. A perfect place to relax aftr a day skiing. Thanks …
MATT
Earnslaw View 3
This was a great apartment for the 5 of us for a week. Great location with a relatively quick walk into town. Beautiful views and a great …
MATT
Vista del Lago
Gorgeous house in a stunning lcoation, pictures do not do this place justice.. Highly recommend this …
MATTHEW
Chambers Penthouse
Our co-ordinator Pauline was fantastic and was available for any enquiries we had as we approached and during our stay. The location was superb for our first visit to Queenstown and our home away form home, had all the needed comforts. We look forward to another visit and will miss this very special piece on …
MICHAEL
Lake St
Amazing apartment in perfect location! Only a short walk up a hill to an apartment in Central Queenstown. Close to everything you need but peaceful and quiet. Counldn't have had a more perfect …
MOJ
Carrick 1
We loved our stay in this apartment. It had everything we needed, was super clean, communication was easy and Pauline was really helpful. The location is great and just a short walk to …
NADINE
Carrick 1
We loved our stay in this unit. It had everything we needed, was super clean, communication was easy and Pauline was really helfpful. The location is great and just a short walk to …
NADINE
Earnslaw View 3
We enjoyed our stay at Earnslaw 3 apartment. It had everything we needed for a comfortable stay/ In particular the well stocked pantry – it has most ingredients you would need, made cooking easy, the heated floor so nice in winter and the gas fireplace was so welcoming to come home to after a days …
NANCY
Catalina 3
This was one of the best properties I have ever stayed in. Check in was incredibly easy, the quality of the apartment was outstanding, everything worked well and was of a very high standard and we very much felt like home. The picture do not do it justice, the view is absolutely breathtaking at any …
NAT
Earnslaw View 3
Amazing views and a lovely place/.The condo is well equipped and …
NEILL
Carrick 1
This is a really good …
PETER
Queenstown Lake and Mountain Vistas
Wow! Just doesn't do this place justice. The views were spectacular from every room, the house was warm with all the amenities to cook if you liked or to eat out. The neighbourhood was very quiet with considerate neighbours. Great for kids as lots of TV's to relax in front of after a big day …
PIP
Earnslaw 1
Amazing views. Had a great time staying at this property and Pauline was very responsive. Perfect location with plenty of parking …
RAHUL
Kent St
Excellent Location, Majestic …
RALPH
Earnslaw View 3
We had an amazing time at Earnslaw 3. The apartment is really well equipped and was a great size for 6 of us. Pauline was really quick to respond to any questions we had, making our stay really …
REBECCA
Earnslaw View 3
Very nice accommodation, beautiful views and great location. My family loves Paulines …
RENEE
Lake St
Great location and property, views were fantastic and the accommodation very …
RICHARD
Catalina 3
It's a beautiful apartent with great views and fantastic location – Thank …
ROBB
Catalina 3
Our stay in Queenstown was amazing and it was an absolute pleasure to return to this apartment each day. We had plenty of space and everything we could possibly need. Access was straight forward and Pauline came to our rescue when we accidentally locked ourself out one day.I would highly recommend this property to anyone …
ROBYN
Catalina 3
Fantastic spacious apartment with magnificent views, even better than on the …
ROGIER
Earnslaw 1
The view is to die for and even better than we had anticipated. Pauline was a wonderful host with incredibly prompt communication. Highly recommend this …
ROSELYN
Queenstown Remarkable Lake & Mountain views
Fantastic location and views. Thanks we enjoyed our …
ROSIE
Chambers Penthouse
Pauline was a fabulously accommodating hostess! She was prompt to respond and went out of her way to accommodate our arrival and departure. The Chambers Penthouse is a clean,well appointed, tastefully decorated comfortable gem, centrally located in town. No hill climbing! The 3 bedroom 2 1/4 bath unit has an attractive street entry and …
RUTH
Catalina 3
Highly recommend! You will love this …
RYAN
Catalina 3
Catalina 3 apartment was fantastic, it was immaculate, very well serviced for all our needs, and was in a spectacular position. I would highly recommend a stay …
SAMANTHA
Queenstown Lake and Mountain Vistas
Amazing! Beautiful …
SAMANTHA
Earnslaw 1
Better than the photos! The view is out of this world – amazing. The unit was spotlessly clean with fluffy towels and comfy beds (also with amazing views) Check in & out was simple/ Only a 5 minute trip to town, 25 minutes to Coronet Peak and 40 minutes to The Remarkables. Our only regret …
SARAH
Hensman Heights
Beautiful house, amazing views. Lots of amenities/ Great showers and bathrooms. Bedrooms are a good size and very comfortable for two …
SONIA
Catalina 3
Excellent stay, great views, location and Accommodation. The hill is a steep walk when returning from town but worth it. Highly recommend this …
SONYA
Catalina 3
Our stay was incredible.! Place is even better than the pictures and it had everything and more we needed. Normally we spend all our time in the city, be because the apartment was so nice we enjoyed slow mornings and movies at the house! Was absolutely …
SOPHIE
Carrick 1
Great location Beatiful view of the ountain and a quick 7-10 min walk from town centre! Lots of amenities . We had a great …
STEPHANIE
Carrick 1
Great location! Beautiful view of the mountains and a quick 7-10 min walk from town centre! Lots of amenities and very clean. We had a great …
STEPHANIE
Chambers Penthouse
What a place! Really central and beautiful scenes! Pauline was really easy to work with and great communication. Would def recommend staying …
STEVE
Earnslaw 1
Great views, comfortable beds. …
SUSAN
Carrick 1
Skied,lockdown,skied. After a month here it felt like ours. Discovered every beautiful walk and ride in Queenstown. We loved …
THE MORRISONS
Catalina 3
The apartment is beautifully appointed and has magnificent views. Very comfortable furniture and bedding a very peaceful spot, no noise from the road or neighbours. Spotlessly clean and great appliances and services. Internal garage and plenty of drying space for rain and snow gear. This is a high end facility that has everything you need. …
TONY
Lake St
A great apartment with heaps of space. The location was fantastic. The view is awesome and just a short walk to all the restaurants and …
TRACEY
Earnslaw View 3
Earnslaw 3 was great! Super clean and really comfortable. The views are also spectacular/ We had a car and did not walk into town, but if seem very …
TU
Queenstown Lake and Mountain Vistas
Had a wonderful week here. House had everything we wanted. Lots of space, comfy beds and stunning …
VESNA
Earnslaw View 3
Earnslaw 3 has absolutely stunning views! We were wondering how long (if ever) it would take not to be amazed every time you looked out on the lake from every room in the house. The space is clean and well equipped. We cooked several meals in the kitchen and enjoyed a very active …
WILLIAM
Earnslaw View 3
Great location. Nice …
YOJ MICH
July 2022 – Bronwyn
Glorious views, stunning house, decorated beautifully, warm and inviting with great beds and …
Connie Sept 2022 This is an amazing house situated on a hill overlooking the lake and mountains of Queenstown – the photos don't do the reality justice.  The house itself is modern and cozy with thoughtful touches such as heated floors. We would highly recommend for any travellers, particularly families who would make use of …
Sept 2022 – Sam One of the best views in Queenstown. Modern home with everything you need.  The property was well insulated very warm …